Today's topic: Books I Love that Became Films or TV Shows
It's a general consensus with readers that the book is always better than the movie. Typically, I agree. But, there are some instances where the movie is just as good as the book, maybe for different reasons. Sometimes, things get changed, which I know upsets readers, but the movie and television format is different than the novel. Instead of arguing which is better, I just accept entertainment for what it is...a great story in whatever format suits it.
This is a list of books that I love that became movies or televisions that I enjoyed.
The Sookie Stackhouse series by Charlaine Harris --->
First published 2001
True Blood on HBO (2008 - 2014)
Starring:
Anna Paquin, Stephen Moyer, Sam Trammel,
Ryan Kwanten, Tara Thornton, Alexander Skarsgard, Kristin Bauer van Straten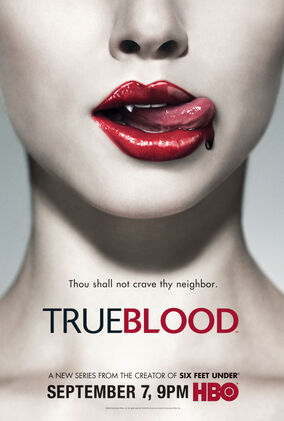 Outlander by Diana Gabaldon ---->
First published 1991
Outlander on Starz (2014 - Present)
Starring:
Sam Heughan and Caitriona Balfe
A Game of Thrones series by George R. R. Martin
First published 1996 --->
A Game of Thrones on HBO (2011-2019)
Starring:
Peter Dinklage, Lena Headey, Emilia Clarke,
Kit Harrington, Sophie Turner, Maisie Williams,
Nikolaj Coster-Waldau
The Lord of the Rings by J. R. R. Tolkien
First published 1954 --->
The Lord of the Rings
The Fellowship of the Ring (2001)
The Two Towers (2002)
The Return of the King (2003)
Starring:
Elijah Wood, Ian McKellen, Orlando Bloom,
Sean Astin, Cate Blanchett, Sean Bean, Liv Tyler,
Billy Boyd, Viggo Mortensen, Dominic Monaghan,
John Rhys-Davies, Christopher Lee, Andy Serkis,
Hugo Weaving, Ian Holm
The Hobbit by J. R. R. Tolkien
First published 1937 --->
The Hobbit
An Unexpected Journey (2012)
The Desolation of Smaug (2013)
The Battle of the Five Armies (2014)
Starring:
Martin Freeman, Ian McKellen, Richard Armitage, Ken Scott, Graham MacTavish,
William Kircher, James Nesbitt, Stephen Hunter, Dean O'Gorman,
Aidan Turner, John Callen, Peter Hambleton, Jed Brophy, Mark Hadlow,
Adam Brown, Hugo Weaving, Cate Blanchett, Christopher Lee,
Andy Serkis, Sylvester McCoy, Lee Pace, Benedict Cumberbatch
The Harry Potter series by JK Rowling
First published 1997 --->
Harry Potter and the Sorcerer's Stone (2001)
Harry Potter and the Chamber of Secrets (2002)
Harry Potter and the Prisoner of Azkaban (2004)
Harry Potter and the Goblet of Fire (2005)
Harry Potter and the Order of the Phoenix (2007)
Harry Potter and the Half-Blood Prince (2009)
Harry Potter and the Deathly Hallows Part 1 (2010)
Harry Potter and the Deathly Hallows Part 2 (2011)
Starring:
Daniel Radcliffe, Rupert Grint, Emma Watson,
Maggie Smith, Robbie Coltrane, Alan Rickman, Michael Gambon,
Tom Felton, Warwick Davis, Julie Walters, Matthew Lewis,
Gary Oldman, Ralph Fiennes, Helena Bonham-Carter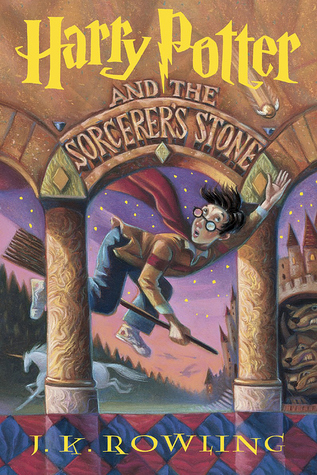 Jane Eyre by Charlotte Bronte
First published 1847 --->
Jane Eyre (1997)
Starring:
Ciaran Hinds, Samantha Morton
Emma by Jane Austen
First published 1815 --->
Emma (1996)
Starring:
Gwyneth Paltrow, Jeremy Northam, Toni Collette,
Alan Cummings, Greta Scacchi, Ewan MacGregor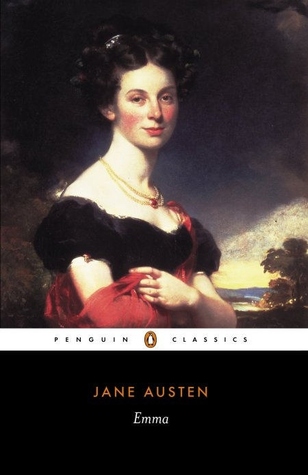 Sense and Sensibility by Jane Austen
First Published 1811 --->
Sense and Sensibility (1995)
Starring:
Emma Thompson, Kate Winslet, Hugh Grant, Gemma Jones,
Alan Rickman, Robert Hardy, Elizabeth Spriggs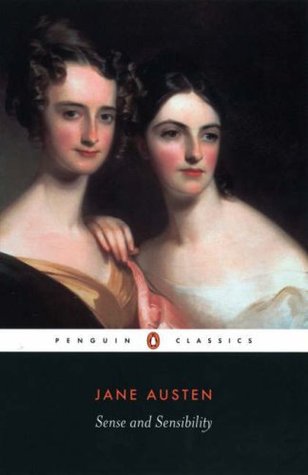 A Christmas Carol by Charles Dickens
First published 1843--->
A Christmas Carol (1999)
Starring:
Patrick Stewart, Richard E. Grant, Joel Grey, Desmond Barrit,
Ian McNeice, Elizabeth Spriggs, Bernard Lloyd,
Saskia Reeves, Laura Fraser, Annette Badland
Gone With the Wind by Margaret Mitchell
First published 1936
Gone With the Wind (1939)
Starring:
Vivien Leigh, Clark Gable, Hattie McDaniel,
Olivia de Havilland, Leslie Howard
The Princess Bride by William Goldman
First published --->
The Princess Bride (1987)
Starring:
Cary Elwes, Robin Wright, Mandy Patinkin,
Chris Sarandon, Wallace Shawn, Christopher Guest,
Peter Falk, Andre the Giant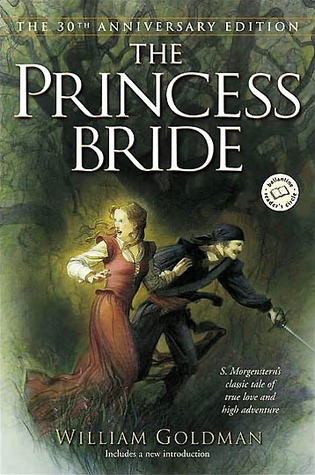 Dracula by Bram Stoker
First Published 1897 --->
Bram Stoker's Dracula (1992)
Starring:
Gary Oldman, Winona Ryder, Anthony Hopkins, Keanu Reeves,
Richard E. Grant, Billy Campbell, Sadie Frost, Tom Waits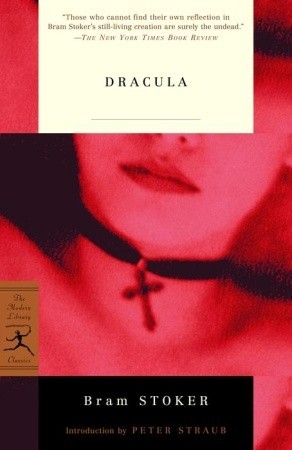 And I know this hasn't been released yet, but the announcement was recently made that Julia Quinn's The Bridgertons will be made into a series to be produced by Netflix. If the TV series is as good as the books, then I'm going to love it!
The Bridgertons by Julia Quinn
First published 2000
I hope you found something interesting to read or watch! Until next time!
I write sensual paranormal and historical romances. Interested in learning more about my stories? Sign-up for my newsletter where you'll learn about my new book releases, updates on my works-in-progress, writing tips, book reviews, contests, and other fun book-related info!