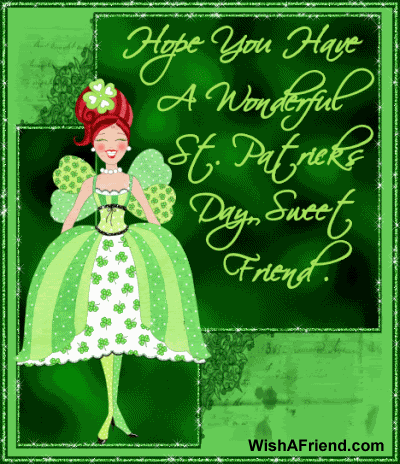 Myspace Graphics
,
St. Patrick's Day Graphics
at WishAFriend.
When Irish eyes are smiling,
Tis like a morn in spring.
With a lilt of Irish laughter
You can hear the angels sing
When Irish hearts are happy
All the world is bright and gay
When Irish eyes are smiling
Sure, they steal your heart away.
I'm wearing my lucky green shirt today! Did you partake of a Shamrock Shake or some Green Beer? I've passed on both of those, but I do enjoy those tiny Irish potato candies. And to make this St.Patrick's Day even more enjoyable, I'm watching
Destination Truth
LIVE with Josh Gates investigating Ireland's legendary
banshee
at
Duckett's Grove Castle
. As much as I enjoy watching Josh and his crew hunt for mysterious creatures, in this case, I hope he doesn't find it.