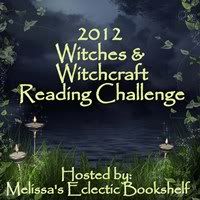 During my browsing of the groups I've joined on
GoodReads
, I found a challenge that I feel is just right for me; The Witches and Witchcraft Reading Challenge. Yes, I read a lot of books and I must admit that within the last two years I've become quite a reading challenge addict. But this is the first challenge that I've joined that is hosted by a book reviewer's blog, so I hope I get this right. For some reason, I seem to complicate matters when I read the instructions when I'm sure they're quite simple.
This challenge runs from January 1, 2012 (yes, I'm joining a little late, but I'm sure I'll catch up!) thru December 31, 2012. You must read books that include a witch as the main character or that contain any major witchcraft elements. They may be fiction or non-fiction. There are four levels to choose from:
Initiate:
Read 1 - 5 Witchy Books
Maiden:
Read 6 - 10 Witchy Books
Mother:
Read 11 - 15 Witchy Books
Crone: Read 16 - 20
Witchy Books
I'm going to pick Maiden, but I might upgrade to another level later in the year. First, I'll see how far I get. I admit, I tend to overfill my plate of goals each year and come December I'm scrambling around for the books with the smallest page counts to complete the leftover challenges. Oh, but what fun reading is! I really can't say no! :)
Now, for the complete list of rules and how to join this challenge, please visit Melissa's Eclectic Bookshelf. She even gives you a list a book titles to get you started.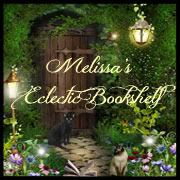 Looking through my bookshelf, I find a few titles I've read that I'd like to recommend to readers, too. Reading some of these books have inspired my own witchy writings, so I'll compile a list of titles and share them sometime next week.
As for now, if you're a fan of witchy books (and I hope you like The Merriweather Witches!), then hop over to Melissa's blog and sign up! I look forward to seeing what other readers have chosen for the challenge!